CRATES
"Crates" was developed by Naihan Li in 2010 and 2011. Inspiration for the series came to Naihan while unpacking shipping crates full of artwork for a Salone Internazionale Internazionale del Mobile in Milan. Sketches of crated artwork turned into crated furniture, which turned into crated offices, full kitchens, and bedroom sets. Taken as a whole, the series resembles an entire crated lifestyle product.
After a few years studying design and architecture in London's Bartlett School of Architecture, Naihan returned to Beijing in 2004 and found the city in its most rapid and volatile state of urban development and simultaneous decay. Living with the Crates in an industrial studio space on the edge of Beijing, she introduces furniture as a fashionable, social concept that accommodates the modern and mobile lifestyle we live. Her work poses the question, why not have furniture that represents the way you live? And, why not have fun with it? She does.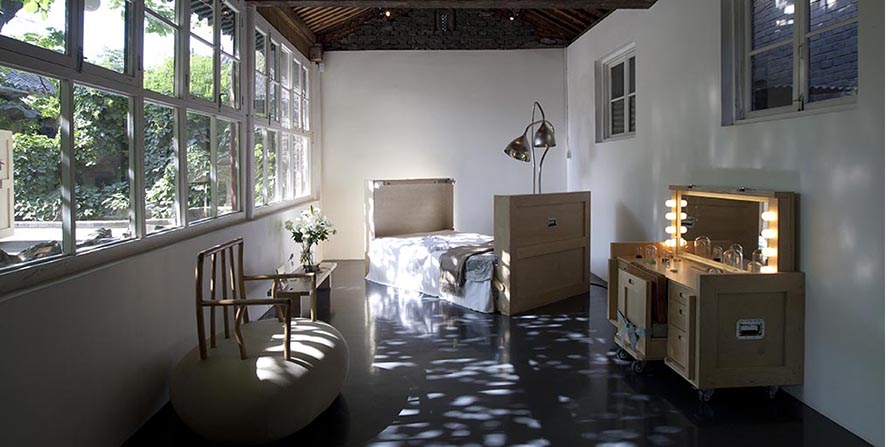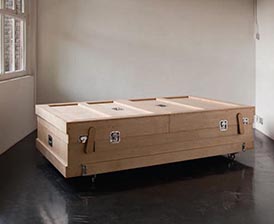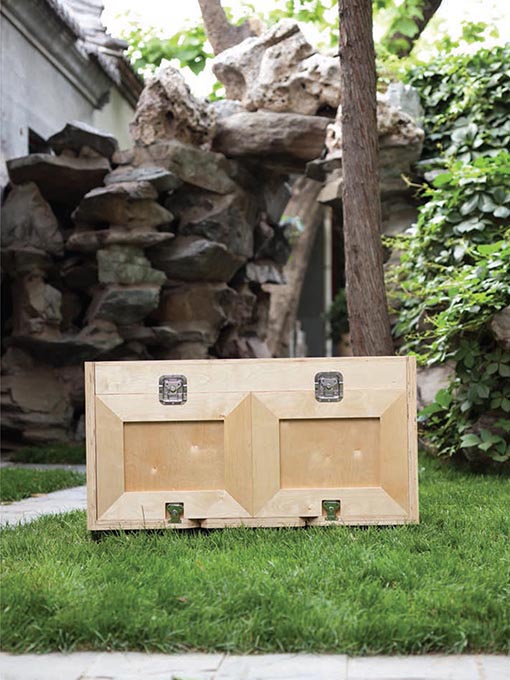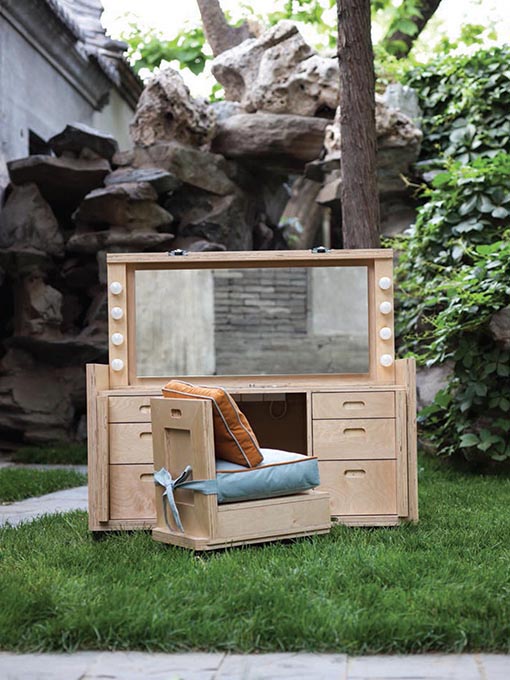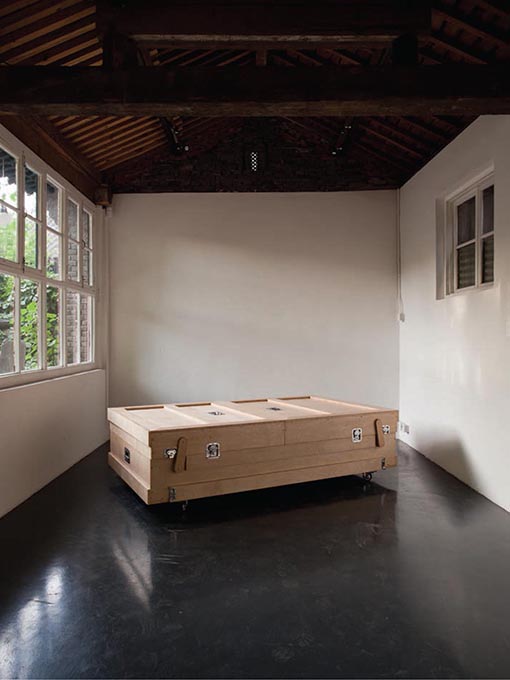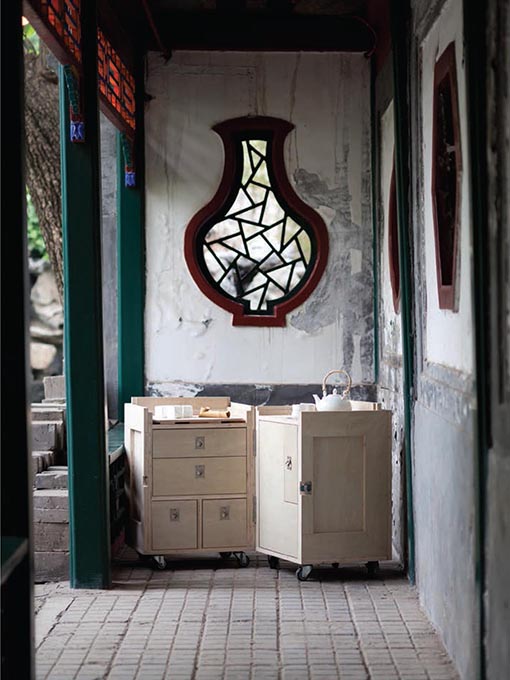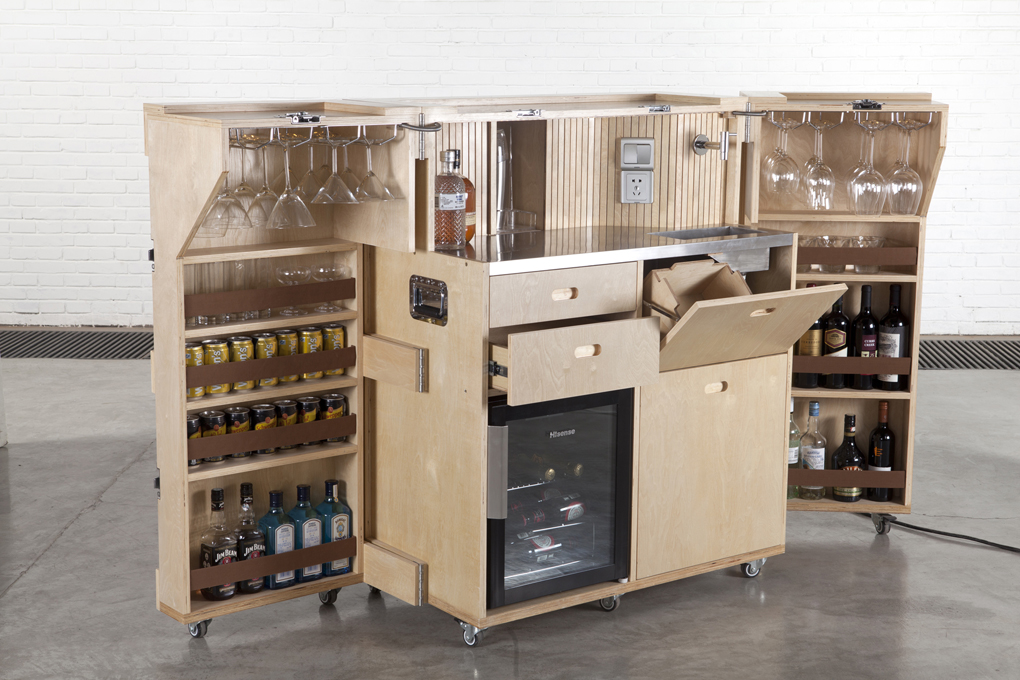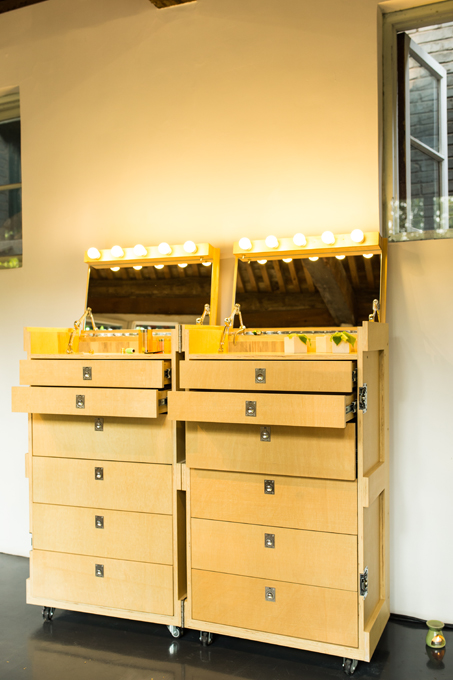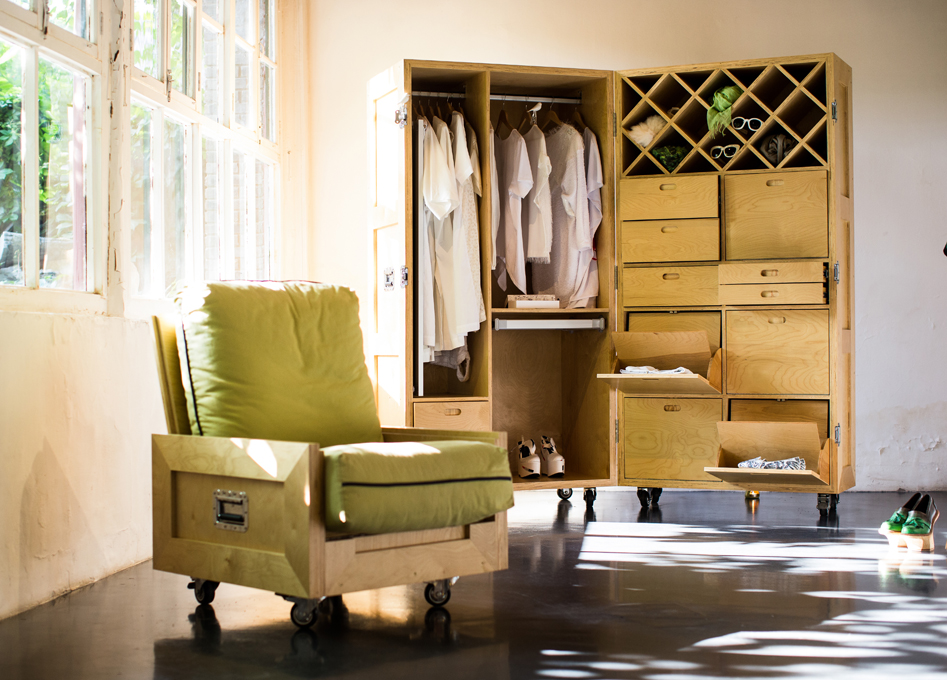 FOLD
Faced with the challenge of taking her Guangzhou Bienalle 2011 exhibit to Korea, Naihan hit upon a solution when she saw residents in Cao Chang Di using cheap, plastic folding stools. She applied the same principles to the display furniture for the exhibit, allowing her to efficiently pack 70+ pieces of furniture into a small truck.
The original tables and display units consisted of steel and plywood, but she has gone on to expend the FOLDS series to include a variety of materials and purposes. Mobile and collapsible, these pieces are perfect for small spaces. Their versatility allows for tremendous convenience, while Naihan's collaboration with artists on more decorative elements has lent the series a sense of fun.